Weekly Insights: Healthy Start Coalition of Indian River County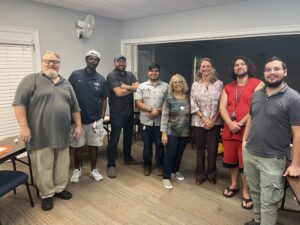 In Indian River County, 73.3% of mothers started prenatal care in the first trimester as compared to the state average of 68.3%. Indian River County Healthy Start Coalition offers a network of care, support, and specialized classes and programs for every mother, every baby, and every family in Indian River County. The organization works to ensure that every infant has the opportunity for good health and positive early learning experiences that unfold within strong family relationships.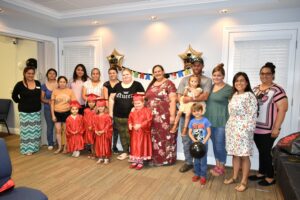 Healthy Start's community-based programs have seen great success over the past year. Twelve families recently graduated from Healthy Start's Healthy Families program, a free home visitation program designed to promote parenting education and healthy child development up until age 5. The program is designed to empower families to be self-sufficient through individualized parent coaching and support. Additionally, the organization launched their Fatherhood Initiative - T.E.A.M. Dad program in October of 2022. The program provides education and support to fathers in the community through group education and one-on-one support. There are approximately 40 fathers currently enrolled in the program, and eight fathers successfully completed and graduated from the program on August 1st of 2023.
Healthy Start's G.R.O.W. Doula program is now Statewide and they have taken their training model, created and developed by IRC Healthy Start to over 8 counties in the state of Florida, with more on the way. They have now trained over 200 Doulas around the state. The model helps train non-medical pregnancy professionals, known as doulas, in prenatal and labor support through the values of guidance, resourcefulness, openheartedness, and wisdom. Healthy Start's signature training model has successfully trained over 200 doulas around the state.
Click here to learn more about IRC Healthy Start's programs.
Weekly Insights works in conjunction with Indian River Indicators. Indian River Indicators was launched in June 2021 and originated after the completion of the 2019 Indian River Community Needs Assessment. It provides key data and information about our community that is updated annually and can be used to support and sustain proven programs. It can also be used by community leaders to develop policy, promote promising practices and inspire innovation that can lead to solutions to persistent community challenges. Indian River Community Foundation holds informational sessions on the first Tuesday of every month at 4pm via Zoom to introduce the community to this new resource. Please email Director of Philanthropy, Chiaka Nwosu at chiaka@ircommunityfoundation.org to attend a session.
To learn more visit www.ircommunityfoundation.org and click "Indian River Indicators" or contact a member of the Community Foundation's team at 772.492.1407.