Weekly Insights: Indian River State College Foundation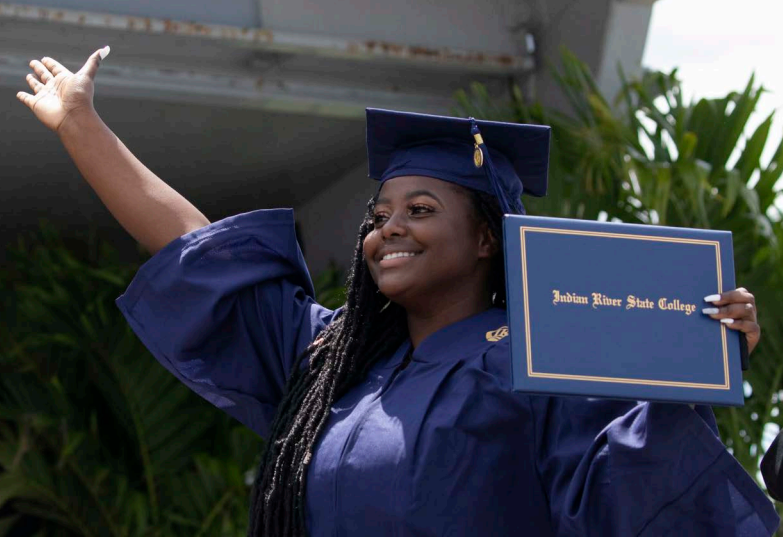 As a major predictor of future earnings, life expectancy, and health outcomes, educational attainment affects more than students and families. At higher levels of education, we have greater opportunities for jobs that pay a living wage, offer health insurance, and pay for more than just the basics of life.
Indian River State College provides today's students with the education, tools, training, and experience they'll need to excel tomorrow. Since 1965, the Indian River State College Foundation has been enhancing access and quality of education for IRSC students. The Foundation actively supports the long-range plan of Indian River State College by providing, but not limited to, scholarships, high-technology equipment, faculty chairs, support of capital projects, and improvements to further enhance student accessibility and improve the learning environment at IRSC. The IRSC Foundation supports the mission of the College in three major areas: scholarships, educational facilities and faculty/ instructional support. The IRSC Foundation awards more than $4 million in scholarships each year to assist students in gaining a college education.
Weekly Insights works in conjunction with Indian River Indicators. Indian River Indicators was launched in June 2021 and originated after the completion of the 2019 Indian River Community Needs Assessment. It provides key data and information about our community that is updated annually and can be used to support and sustain proven programs. It can also be used by community leaders to develop policy, promote promising practices and inspire innovation that can lead to solutions to persistent community challenges. Indian River Community Foundation holds monthly informational sessions to introduce the community to this new resource. The next session will be held on Tuesday, June 7th at 4pm via zoom. Please email Foundation Coordinator, Chiaka Nwosu, at chiaka@ircommunityfoundation.org to attend a session.
To learn more visit www.ircommunityfoundation.org and click "Indian River Indicators" or contact a member of the Community Foundation's team at 772.492.1407.