Weekly Insights: Laura (Riding) Jackson Foundation
The Laura (Riding) Jackson Foundation is a local 501(c)3 nonprofit organization that works to nurture a love of language and literature across all ages and demographics throughout Indian River County. In addition to preserving the historic home of writer Laura Riding, now permanently located on the Mueller campus of Indian River State College, the foundation works to support local writers through a series of literary offerings including writers groups, summer camps, workshops, and poetry festivals.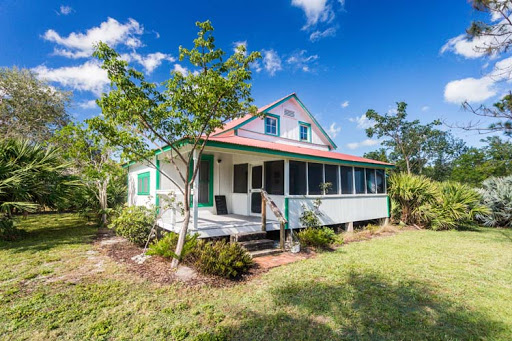 The 2022-2023 fiscal year was a successful one for community engagement at LRJF. Over the past year, 277 teens attended a Teen Writers Workshop, twenty-four students got involved in the Teens Listen program, and thirty students attended the 'Write in the Middle' creative writing summer camp.
In addition to great youth engagement this year, the foundation attracted 1,200 contacts via adult writing groups in Vero Beach and Sebastian, sixty-four adults attended an Adult Writers Workshop, and 156 adults attended a monthly literary book club hosted at the LRJF Pole Barn. The Foundation also conducted 370 docent tours of the historic Laura Riding Jackson home this year and attracted 586 documented visitors to the campus' constantly expanding and evolving native plant garden. After seven years of service as the president of LRJF, Marie Stiefel announced her plans to pass the leadership role to Dr. Jacque Jacobs, a retired professor of Educational Leadership from Western Carolina University, a published author, and consistent supporter of LRJF programs and current Vice President of Operations for the LRJF board. Dr. Jacobs was a key advocate for the transportation of the LRJF house to Indian River State College in 2019 and has been a significant part of the growth of the adult writer's groups over the past four years. Indian River Community Foundation thanks Marie Stiefel for her service to this great nonprofit and anticipate wonderful leadership from Dr. Jacobs in the year to come.