Weekly Insights: ORCA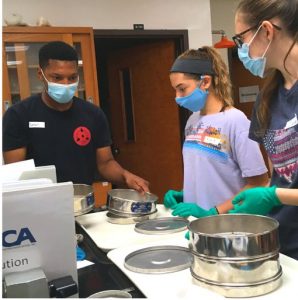 The Ocean Research & Conservation Association (ORCA) endeavors to protect and restore aquatic ecosystems and the species they sustain through the development of innovative technologies, science-based conservation action, and community education and outreach. ORCA is committed to returning the Indian River Lagoon to a vibrant, healthy estuary teaming with wildlife and free of pollution. The Citizen Science program supports ORCA's efforts to provide the information decision makers need to ensure effective conservation actions are taken. Two main issues are addressed through the Citizen Science Program: 1) the lack of real-world science and leadership experiences available to local high school students, 2) the need for ongoing, reliable information upon which decision makers can implement and assess informed conservation actions to reverse the degradation of the IRL. In the 2020-2021 academic year, 12 students were trained in both field and laboratory activities while completing the year-long project.
Weekly Insights works in conjunction with Indian River Indicators. Indian River Indicators was launched in June 2021 and originated after the completion of the 2019 Indian River Community Needs Assessment. It provides key data and information about our community that is updated annually and can be used to support and sustain proven programs. It can also be used by community leaders to develop policy, promote promising practices and inspire innovation that can lead to solutions to persistent community challenges. Indian River Community Foundation holds monthly informational sessions to introduce the community to this new resource. The next session will be held on Tuesday, January 4th at 4pm via zoom. Please email Foundation Coordinator, Chiaka Nwosu, at chiaka@ircommunityfoundation.org to attend a session.
To learn more visit www.ircommunityfoundation.org and click "Indian River Indicators" or contact a member of the Community Foundation's team at 772.492.1407.