Weekly Insights: The Boys & Girls Clubs of Indian River County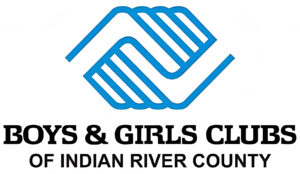 Approximately 16% of children and youth under the age of 18 live below the poverty level in Indian River County. The Boys & Girls Club of Indian River County helps children develop financial skills that lead to workplace readiness, lifelong financial stability and overall success through their Money Matters program. This program promotes financial responsibility and independence among Club members ages 13 to 18. Participants learn how to manage a checking account, create a budget, save and invest, start small businesses, and pay for college. Powered by Charles Schwab, financial advisors regularly visit the Clubs for small group workshops with the teens.
The mission of the Boys & Girls Club of Indian River County is to inspire and enable all young people to realize their full potential as productive, responsible, and caring citizens. The organization serves more than 1,200 children each year through their after-school and summer programming. They have three clubhouses, one each in Vero Beach, Sebastian and Fellsmere. While at the Clubs, kids participate in educational programming, complete their homework, stay active outdoors, and engage in the latest technologies.
Weekly Insights works in conjunction with Indian River Indicators. Indian River Indicators was launched in June 2021 and originated after the completion of the 2019 Indian River Community Needs Assessment. It provides key data and information about our community that is updated annually and can be used to support and sustain proven programs. It can also be used by community leaders to develop policy, promote promising practices and inspire innovation that can lead to solutions to persistent community challenges. Indian River Community Foundation holds informational sessions on the first Tuesday of every month at 4pm via Zoom to introduce the community to this new resource. Please email Director of Philanthropy, Chiaka Nwosu at chiaka@ircommunityfoundation.org to attend a session.
To learn more visit www.ircommunityfoundation.org and click "Indian River Indicators" or contact a member of the Community Foundation's team at 772.492.1407.