Weekly Insights: The Veteran's Council of Indian River County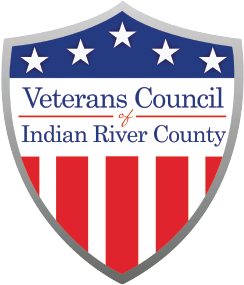 In Indian River County, veterans comprise approximately 11.2% of the population, which is higher than the state average of 8.2%. The Veterans Council of Indian River County works to support veterans and their families while raising awareness of veteran needs and their contributions to society. The organization works with the goal to create a community of support and resources for each veteran, a path to sustainability and improved quality of life is achieved.
Veterans Council Programs:
• Emergency Financial Assistance- Emergency financial aid to veterans facing immediate financial crisis, including housing, utilities, medical bills, necessary home repairs, and other
critical needs.
• Case Management and Access to Resources- Veteran individual needs and
circumstances are assessed, and personalized plans are developed to ensure the veteran
has access to resources that will improve their circumstances. With over 130 community
partnerships established, they can connect the veteran to a wide range of support services.
• Veteran Advocacy and Outreach- Ensuring veteran voices are heard and their needs
addressed. They strive to raise awareness about challenges faced by veterans, and to build
community relationships with partners that can provide additional veteran support.
• Assistance Navigating Veterans Affairs (VA)- Navigating the VA can be arduous for many
veterans - many veterans are often not claiming benefits they are eligible for, including
healthcare services, educational benefits, disability eligibility, and more.
• Courtesy Transportation- Courtesy shuttle rides for the veteran and their caregivers from
Indian River County to the West Palm Beach VA medical center and local medical appointments.
Testimonial:
John Anderson *, 79 years old, had proudly served his country in the United States Navy Reserve in 1965. His commitment to duty was unwavering. Unfortunately, with the onset of macular degeneration, Mr. Anderson endured daily struggles. Mr. Anderson also dealt with the deterioration of his dental health. His insurance did provide coverage for the dentures and necessary extractions, but it couldn't account for the significant bone loss in his jaw. As a result, a daunting dental bill loomed over the Andersons, preventing him from being able to seek treatment. 
In their time of need, the Andersons turned to the compassionate team at the Veterans Council of Indian River County (VCIRC). It was there that they found not only financial aid but also a warm and caring support system. The dedicated case worker at VCIRC, Shanen, was moved by Mr. Anderson's story and his unwavering dedication to his country. With utmost gratitude, Mr. Anderson accepted the offer of direct aid from VCIRC, which would cover a substantial portion of his dental bill to fix the bone loss in his jaw.
The Veteran's Council didn't stop there. They wanted to ensure that the Andersons had access to all the resources and assistance they might require. They extended their support by connecting the couple with potential solutions for their insurance needs. They also introduced them to a local non-profit for seniors that provides valuable resources for elderly individuals seeking various forms of support.
Recognizing the Andersons' struggle with transportation, VCIRC provided information about a local non-profit program aimed at assisting those with unreliable vehicles, ensuring they could access necessary services and appointments without worry. VCIRC also connected the Andersons with local food pantries to help alleviate any financial strain in their daily lives. Additionally, they explored veteran transportation services provided by VCIRC, ensuring that the couple could access specialized transportation catered to their unique needs. As the Andersons left VCIRC that day, they felt an overwhelming sense of gratitude and hope as they now had a network of support and resources.
*Name changed to protect the identity of the veteran.
Weekly Insights works in conjunction with Indian River Indicators. Indian River Indicators was launched in June 2021 and originated after the completion of the 2019 Indian River Community Needs Assessment. It provides key data and information about our community that is updated annually and can be used to support and sustain proven programs. It can also be used by community leaders to develop policy, promote promising practices and inspire innovation that can lead to solutions to persistent community challenges. Indian River Community Foundation holds informational sessions on the first Tuesday of every month at 4pm via Zoom to introduce the community to this new resource. Please email Director of Philanthropy, Chiaka Nwosu at chiaka@ircommunityfoundation.org to attend a session.
To learn more visit www.ircommunityfoundation.org and click "Indian River Indicators" or contact a member of the Community Foundation's team at 772.492.1407.