Weekly Insights: Tykes & Teens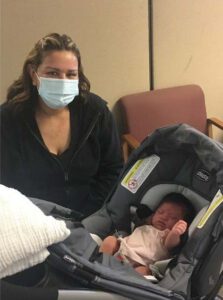 Tykes & Teens prioritizes children's mental health in our families, schools and communities through prevention, education and treatment. Mental illness is a silent pandemic afflicting communities, especially vulnerable communities, for years. On average, 61.7% of adults with mental illness in Florida do not receive treatment, compared to the national average of 55.8%. The Indian River Community Needs Assessment reports, "too many of the County's residents cannot obtain the mental health or substance abuse recovery services they need."
Healthy Families of Indian River County (HFIRC) serves as a nationally-accredited family support and coaching program securing positive family outcomes. HFIRC is a home visitation, positive parenting program that supports families on their journey to self-sufficiency, promoting resiliency. Services are initiated during pregnancy and/or if the infant is 3 months of age or younger and is open to all families in Indian River County. Locally, Tykes & Teens is the only in home visitation program who embeds therapists and serves mothers experiencing: depression (39%); childhood trauma (56%); domestic violence (27%); and substance misuse (18%).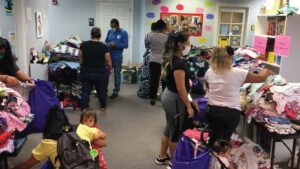 During the 2020-2021 year, 128 families were served in the Indian River County community. Nine playgroups and nine support groups were offered, eight families graduated from the program in June 2021, and the annual Giving Closet took place in July 2021. Families were able to "shop" for items such as clothing, shoes, toys, and baby items. ESOL classes were offered in collaboration with the Early Literacy Services of Indian River County, and classes were once per week from March 2021 to August 2021.
Weekly Insights works in conjunction with Indian River Indicators. Indian River Indicators was launched in June 2021 and originated after the completion of the 2019 Indian River Community Needs Assessment. It provides key data and information about our community that is updated annually and can be used to support and sustain proven programs. It can also be used by community leaders to develop policy, promote promising practices and inspire innovation that can lead to solutions to persistent community challenges. Indian River Community Foundation holds monthly informational sessions to introduce the community to this new resource. The next session will be held on Tuesday, December 7th at 4pm via zoom. Please email Foundation Coordinator, Chiaka Nwosu at chiaka@ircommunityfoundation.org to attend a session.
To learn more visit www.ircommunityfoundation.org and click "Indian River Indicators" or contact a member of the Community Foundation's team at 772.492.1407.