Weekly Insights: United Way of Indian River County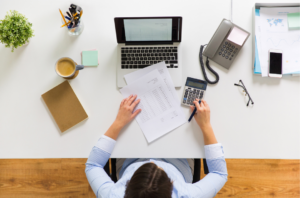 In Indian River County, there are approximately 18,910 Asset Limited, Income Constrained, and Employed (ALICE) households. In other words, 33% of households in our county earn above the Federal Poverty Level, but yet still not enough to afford basic necessities. These necessities include housing, childcare, food, transportation, technology, and health care, plus taxes and a contingency fund (miscellaneous) equal to 10% of the household budget.
United Way of Indian River County recognizes that ALICE households are one emergency, car repair, or doctor visit away from poverty. United Way strives to provide people with financial literacy, job skills, and hope. This organization invests in programs that help adults improve their education level and create a more financially secure future for themselves and their families. For example, the Volunteer Income Tax Assistance (VITA) program offers free tax services to individuals and families with low to moderate incomes. United Way's work in financial stability is focused on ensuring all families and individuals achieve independence.
Click here to learn more about how United Way helps families achieve financial stability.
Weekly Insights works in conjunction with Indian River Indicators. Indian River Indicators was launched in June 2021 and originated after the completion of the 2019 Indian River Community Needs Assessment. It provides key data and information about our community that is updated annually and can be used to support and sustain proven programs. It can also be used by community leaders to develop policy, promote promising practices and inspire innovation that can lead to solutions to persistent community challenges. Indian River Community Foundation holds informational sessions on the first Tuesday of every month at 4pm via Zoom to introduce the community to this new resource. Please email Foundation Coordinator, Chiaka Nwosu at chiaka@ircommunityfoundation.org to attend a session.
To learn more visit www.ircommunityfoundation.org and click "Indian River Indicators" or contact a member of the Community Foundation's team at 772.492.1407.