Weekly Insights: Whole Family Health Center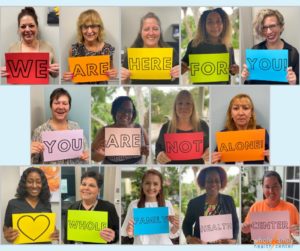 According to Indian River Insights, 12% of Indian River County residents do not have health insurance. Whole Family Health Center provides access to affordable quality healthcare by caring for uninsured and underinsured individuals in Indian River County. In 2021, their Behavioral Health Clinic saw 1,151 unique patients: 524 pediatrics and 627 adults. In February 2021, an expansion of the Behavioral Health Clinic was completed. The new expansion allowed for a 48% increase in Vero Beach Behavioral health visits as well as a bigger space to help protect residents against the COVID-19 virus. By putting in extra time on weekends, the organization was able to administer well over 31,000 vaccines to Indian River County residents.
Weekly Insights works in conjunction with Indian River Indicators. Indian River Indicators was launched in June 2021 and originated after the completion of the 2019 Indian River Community Needs Assessment. It provides key data and information about our community that is updated annually and can be used to support and sustain proven programs. It can also be used by community leaders to develop policy, promote promising practices and inspire innovation that can lead to solutions to persistent community challenges. Indian River Community Foundation holds monthly informational sessions to introduce the community to this new resource. The next session will be held on Tuesday, March 1st at 4pm via zoom. Please email Foundation Coordinator, Chiaka Nwosu, at chiaka@ircommunityfoundation.org to attend a session.
To learn more visit www.ircommunityfoundation.org and click "Indian River Indicators" or contact a member of the Community Foundation's team at 772.492.1407.