Wounded Veterans Relief Fund- Dental Program
By: Alexander Sylvia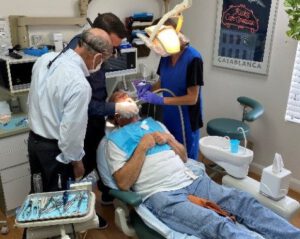 The Wounded Veterans Relief Fund is a non-profit organization in the Palm Beach area that provides assistance to veterans. They provide veteran assistance throughout the state of Florida, including housing assistance, utilities assistance and help with transportation. They also provide veterans with activities and resources that would otherwise not be available to them. The Wounded Veterans Relief Fund does this to further their mission of helping veterans readjust to normal civilian life, and to relieve some of the financial stress that often afflicts veterans.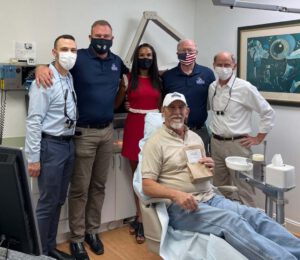 The Wounded Veterans Relief Fund also has a new program, providing critical dental care to veterans that do not qualify for dental coverage with the VA. This program is necessary because the VAMC only provides free dental services to veterans who are 100% disabled or have a dental injury connected to their service. This means that only 8% of veterans are receiving dental care through the VA system. Dental care is an important part of helping veterans transition to civilian life, increasing self-esteem, helping job with placement, and remaining healthy. Proper dental health can actually reduce heart attacks by 35%, and improper dental care has been linked to diseases such as Alzheimer's, dementia, diabetes, arthritis, and many other ailments.
The biggest impact of proper dental care for veterans is to their mental health. Some veterans have stopped smiling and have extremely low self-esteem because of how they look and the state of their teeth. Proper dental care for veterans can help combat this and make sure these veterans find their smile again.