The Treasure Coast Loses a Rare Gem: The Legacy of Alma Lee Loy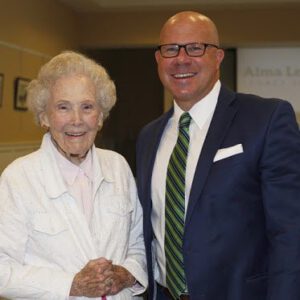 In a recent story about the passing of Alma Lee Loy, Tania Ortega-Cowan speaks with Dr. Ed Massey of Indian River State College, Victor Hart Sr. of the NAACP, Christine Hobart of McKee Botanical Garden, and Jeff Pickering of the Indian River Community Foundation. Alma Lee Loy, known as the First Lady of Vero Beach, died of natural causes on April 10, 2020 at the age of 90.
Please Click here to read the full article.
To learn more about our Alma Lee Loy Legacy Society, please click here.