Weekly Insights: Treasure Coast Food Bank
Treasure Coast Food Bank strives to alleviate hunger by obtaining and distributing food and other essentials in Indian River, Martin, St. Lucie, and Okeechobee Counties. The organization works tirelessly to help families and individuals in need by providing them with nutritious food, hope, and dignity.
In 2022, the Treasure Coast Food Bank served 7,588,166 meals and 57,375 unduplicated clients in Indian River County. The organization partners with 74 agencies in Indian River County that represent food pantries, schools, soup kitchens, shelters, youth programs, and other community-based service organizations.
Since its inception in 1988, Treasure Coast Food Bank has stood as a beacon of hope on Florida's Treasure Coast, unwavering in its mission to alleviate hunger. Steadfast in their commitment, Treasure Coast Food Bank leadership has outlined a plan to increase organizational capacity and impact on the community to realize its vision of a hunger-free Treasure Coast. This plan, supported by a $30,000,000 capital campaign—Feed Unite Flourish—aims to effect change in the community to create a future—where no one struggles with hunger on the Treasure Coast.
As the country grapples with the economic fallout from a post-pandemic world, levels of food insecurity have risen to unprecedented levels, especially on the Treasure Coast. One in four neighbors do not have enough food to be healthy and thrive. Local estimates indicate that the population on the Treasure Coast will increase by 20 percent by 2030. As of today, Treasure Coast Food Bank is seeing an increase in need that is 34 percent above pre-pandemic levels. Treasure Coast Food Bank is the lifeline neighbors rely on and, during this critical juncture, it is more important than ever that it can keep up with the increasing basic needs of the community.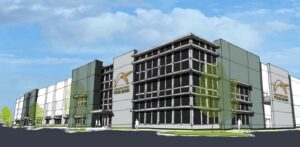 As a critical community pillar for support and response, Treasure Coast Food Bank is focused on making a transformational impact in the region, funded by a significant community investment. The Feed Unite Flourish capital campaign centers around three pillars: (1) Feed: Increased Capacity, (2) Unite: Investing in Partners and (3) Flourish: Social Equity and Addressing Root Causes. Through this expansion, the organization is strengthening capacity to create a long-term pathway to respond to the pervasive and critical needs of the community.